Italian solutions from Minusco
Concept Systems brings Minusco glass hardware solutions to India. Minusco, an Italian brand with remarkable international presence is the official distributor of tempered and laminated glass accessories from Colcom.

Glass solutions from Minusco are crafted to make the surroundings of the installations more attractive, functional and above all, secure. State-of-the-art accessories for your business and domestic spaces from Concept Systems, the exclusive distributor of Minusco in India.

At Concept Systems, we help you choose from the range of Versatile Glass systems from Minusco and provide full support for installation. Talk to us to meet all your design needs.



Download product brochure to know more about the Product range.
Applications | Product Range
[ Click below for more details ]
01

Shower Boxes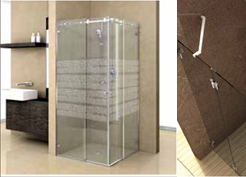 World class systems complements for Shower Box

Hinges: Wall-Glass, Glass-glass in all finishes

Systems: Ready to install kits with coordinated design of single parts


Complements: Angle bars, Clamps, Knobs, Handles, Locking bars, profiles and accessories

02

Inner Doors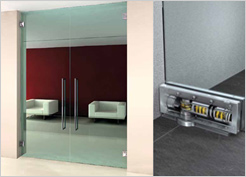 Patented Automatic Door Closing mechanisms
 
Biloba: The combination between automatic-mechanical hinges and the hydraulic door closers is what characterizes this state of the art system & a product Patent – Biloba.  Customizable, Safe and available in 6 colors and finishes, Biloba is an ideal solution for Inner Doors.  
Flexa Series: Side Hinges
03

Outer Doors
Oil dynamic & Hydraulic Hinges | Innovative Solutions for Floor Springs
Biloba Unica: UNICA is the innovative hydraulic hinge that enriches the Biloba series. A SINGLE hinge can be used to support heavy doors without having to change the closing mechanism, which remains automatic.
Triloba Series | Maxima Series
04

Glass Walls & profile system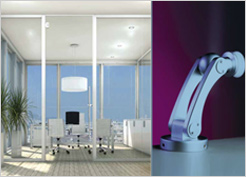 Door Profiles | Spacers, Fastening Systems for Railings | Innovative Solutions for Floor Springs
Espro System: Create different spaces with surprising continuity effects with Espro system Modular Profiles for Continuous walls. Create an elegant high design tempered glass entry door with profile made off anodized Alu.
POOE System: Create frames for continuous tempered glass panels with click closing Profile made off anodized Alu.
05

Sliding Door systems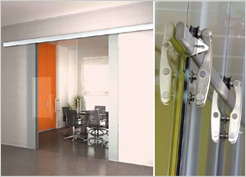 Highly Flexible Sliding Glass Systems with Engaging Designs
Sliding system that satisfy the best requirements concerning design, quality and safety which can be easily installed, both in private and commercial applications
Flo | Slak | Slak –T | Slak-2 series
NEUSCORRE System: Innovative Sliding System supporting all sorts of partition walls for interiors. Suitable for glass transoms, concrete walls, wooden and metal structures.
06

Locks & Handles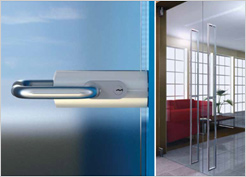 Secure & Modern Locks with Revolutionary Technology | Stylish Handles carved with perfection 
Locks compatible with European standards, now, a symbol of high degree of security with implementation of latest technology and constant innovation.
Flexa | Serrature Locks series
07

Furnishing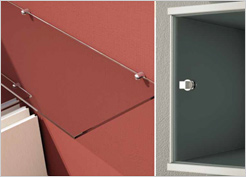 Show Windows
Accommodate your display needs while achieving your aspired design with Elegant, Modern Show Windows which add beauty to your spaces. The quiet & fluid movement of our windows speaks excellence, beauty and sophistication.