Decorative High Pressure Laminates
Facades that inspire, perform and endure

Concept Systems strongly believes in offering smart solutions for architectural applications. We bring to you spectacular facades from the premium developer of high quality decorative facades, Trespa. Recognized internationally as a leading innovator, Trespa offers nearly limitless design possibilities with various colours, rhythms and depths to next-generation architectural claddings.
Order these decorative facades from Concept Systems and Color your world with this innovative solution. Download product catalog to read more here.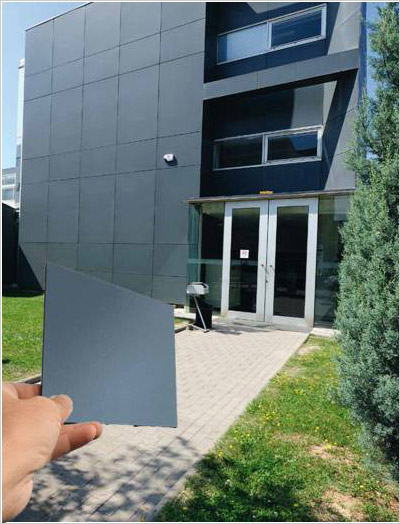 Trespa Panels are made of thermosetting resins that are homogenously reinforced with up to 70% wood-based fibers and manufactured under high pressures and temperatures. Also called as High Pressure Laminates (HPL), their surface is processed and cured with in-house technology to make them robust panels suitable for a wide range of exterior as well as interior applications.
The unique characteristics of Trespa make them highly durable, solid enough to be worked like a hardwood, yet extremely resistant to graffiti and moisture so they retain their appearance for a long time.